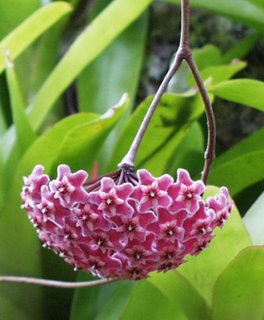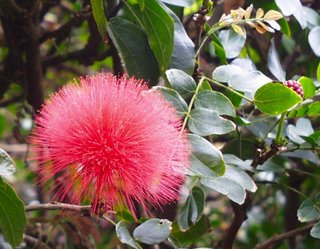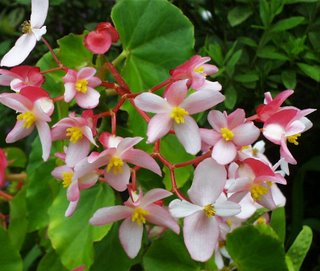 I was experimenting with a new template and thought I said, keep the old but voila-I'm brown and orange now. I still have to figure out how to arrange the pictures I post other then just lining them up. I also have an ant running around inside my computer screen and don't know what to do.
I was amazed at how many reds and pinks were blooming around my neighborhood. There were more but it started to rain and the wind caused motion problems...another day.
The camoflage Jaywalkers are done and Totoros have ears. Little guy has eyes, but I wish I had a flat back Swarovski in black for Big ones eyes. I am trying hard not to go out for some because I was not a conservative shopper at the Mythos and Best Bead shows yesterday. The spring Interweave knits finally came in too.
The grand bead in the blue bracelet (oh my how did that sneak in?) was made by Alethia Donathan of
Dacs Beads
. I made few more stitch markers including one for the big needles a couple of earrings, too.
The Lion's flapper hat is made form some pink stuff I had lying around. No matter what I make with this yarn, I don't like it. I'm bagging it up to take back to Savers! The boys grandmother made the carebear years ago. I sprinkled the silk flowers from the silk flower madness chapter of my life around to detract from the silly hat.
Now where is that pink cotton yarn I swapped for from Keohinani?