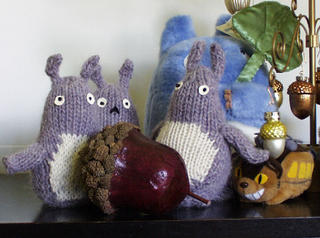 Two more Totoros done, except for noses and mouths. I think Totoro #1 is still my favorite. The large acorns are a gift from my traveling sister. The tops are real acorn caps and the body is covered with acorn leaves...Gotcha! If mangos grow on mango trees, and guava's grow on guava trees, why to acorns grow on oaks?
I tried two different ways of knitting in the bib front. The first with 3 separate balls, the next carrying the grey behind. Unfortunately the second method caused the body to shrink and the turn edge was difficult to tighten up and left lines. Oh well.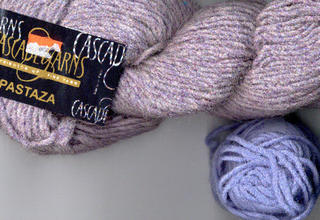 I used CascadeYarns Pastaza to knit Totoro and will make some blue ones, too! It is a wonderful blend of wool and llama I purchased at Yarn and Friends here in Honolulu.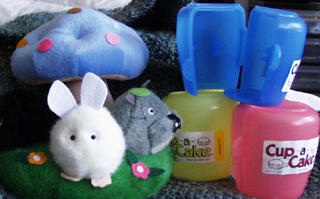 After reading
my little mochi
and following her link to
these
, darn if I didn't order them. They are so cute. Hmmm, now who do I know that needs cupcakes?