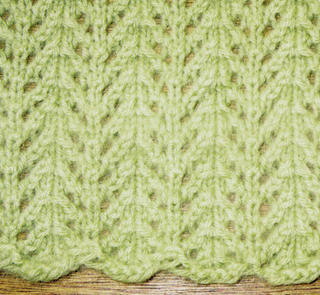 The great thing about flying is that it is a great time to knit. The flight to Maui is only 30 minutes so I couldn't knit much in the air, but since I'm always paranoid about the overbooking thing, I usually check in way early. I never flew Island Air before and I didn't check on what kind of plane I was going in, but it is a jet prop and quite small. That equalled small number of passengers, smaller terminal, and plenty of time to knit :) The plane flies lower and slower, so I had a lot more time to enjoy the scenery. The weather was glorious on both Maui and Oahu, so there was lots to see.
I wound one ball of Lush before leaving, by hand, 'cuz it's so "relaxing" and it is a very easy lace pattern.
I knit a couple of Totoro's, experimenting with knitting in his white chest, but will have to post photo's later when they get their eyes. Right now they are blind :( Knitting in Totoro's white front proved challenging, as the changes showed up as lines on the front. I would like to knit him in the round but, duh, how can that be done without adding new balls every row.
The south side of Maui is a different world. There are huge million dollar houses, lots of condos and many transplanted, part time residents. The traffic has quintipled and although there are lots of new roads, the traffic gnarls up in places. Oprah Winfrey has bought a ton of land in Pukalani and Hana. Sitting on the beach and watching sunsets though, I can see why so many people want to live there.
Waaah, vacation is over, and I have to go back to work tomorrow.